The Rain Director Wins Product Innovation Award 2013

Our Rain Director® gravity fed rainwater management system was chosen by Home Building and Renovating for the Product Innovation Award 2013. Any company with a clever, new product exhibiting at the most important exhibition in the self-build sector was eligible to enter.

The judges recognised the important contribution that harvesting rainwater can make to a long term sustainable solution. The Rain Director® was commended for its ease of installation, energy efficiency and the user friendly features.





To celebrate we are giving away a HUGE offer!

From the 1st May, we are offering to upgrade customers from our direct feed standard system, to our flagship Rain Director gravity feed system free of charge. SAVING UP TO A MASSIVE £430!

Get all the benefits of our Rain Director system for the low price of our direct feed system. Offer applies to 1500, 3000, 5000 and 7500 litre shallow dig Rain Director systems.

Free Rain Director System Upgrade Offer

Select the UPGRADE option if you buy online or quote MAY13 to one of our sales people on 01733 405111.

Offer available until May 31st 2013. While stocks last, conditions apply.
Summer Scorcher!
Water For Free And We'll Pay The VAT!*

Buy either our 1600L above ground wall tank system, or our 1500L shallow dig garden system and we'll pay your VAT*

Both systems include a filtration system and high quality pressure sensitive pump. This allows you to use your harvested rainwater for watering the garden, sprinkling systems, or even pressure washers.

The shallow dig "F-line" tank provided with the underground system means installation is easy and cost effective- even if being dug by hand!

Simply quote VAT1 at the checkout or to one of our sales team.

Offer ends the 31st May 2013.
* VAT still applies to items. This Offer reduces the VAT inclusive price to our current VAT exclusive price.




A New Age In Rainwater Harvesting - Same Principle, Smarter Execution

Rainwater Harvesting has evolved dramatically since 2009. Rainwater Harvesting has become more cost effective, simpler to install, and reliable.

We have worked hard to keep costs low and make installation easy. Our flagship Rain Director® system uses simple to install push fit pipe work and click fit electrical connections.

The system also provides answers to industry wide issues by dramatically reducing energy use, cycling water to guarantee quality and providing water in every eventuality ie. low rainwater, pump failure or even power cut.

Latest shallow dig tanks have further reduced costs, by reducing digging time, and reducing spoil to be removed. Time is saved, as there is no assembly of the tank, even the internal components come factory fitted.
Rainwater Harvesting and SUDS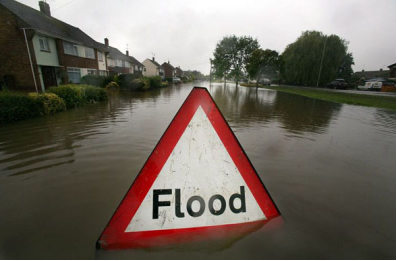 Rainwater harvesting can act as a vital part of a home's sustainable drainage plan. During heavy rainfall, water first fills the tank, then overflow water is responsibly released into a soak away or storm attenuation crates. Effective SUDS reduces our reliance on storm drains, helping to prevent flash flooding during high rainfall periods.
Even with 2012 being one of the wettest years on record, water companies are already warning customers to conserve water due to a dry start to 2013.
With the multiple positives generated by using rainwater harvesting, the question is why are all new build homes not installing systems.
Upcoming Exhibitions




Stand B235

4th - 12th May

Grand Designs Live, the UK's leading contemporary home show, will open its doors from 4th - 12th May 2013 at ExCeL London.

We currently have free one day tickets available to the exhibition on request but hurry, we have a very limited amount! Please email us to make your request for Free Tickets.

(Two tickets maximum per person please.)




Stand D48

14th - 16th June

The Northern Home Show at the Trafford Centre, Manchester is for everyone interested in making the most of their home. A must visit-event, the Show offers a one-stop-shopping opportunity covering all aspects of home improvement, renovation, self-build, interiors, energy efficiency and gardens.




Stand 751

29th - 30th June

Whether you're planning to build your own house, add a spacious new extension, want to remodel the internal layout or create a stunning kitchen overlooking a landscaped garden, then a visit to The Scottish Homebuilding & Renovating Show is a must.

We currently have free tickets available to the exhibition on request but hurry, there is a limited amount! Send us an email to request Free Tickets.
Learn more abut Rainwater harvesting with our informational videos
| | | |
| --- | --- | --- |
| What is Rainwater Harvesting | The Rain Director | The Facts About Rainwater Harvesting |
| | | |