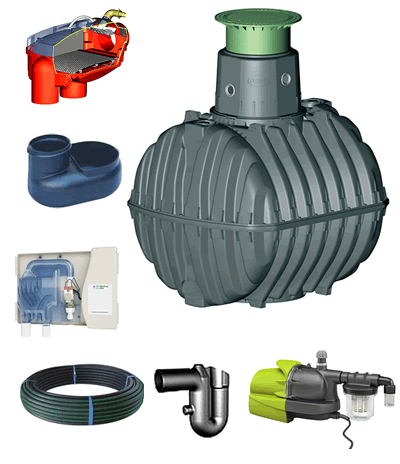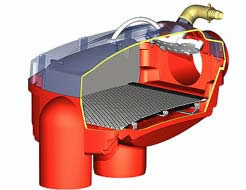 Graf Optimax-Pro Self Cleaning Filter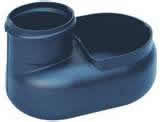 Calmed Inlet prevents sediment from being stirred up keeping water clean and clear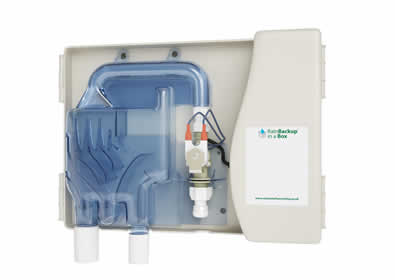 Rain Backup® in a Box mains top up device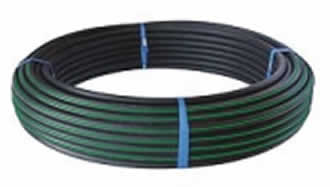 25 meters of 25mm HDPE rainwater pipe included as specified by all waterboards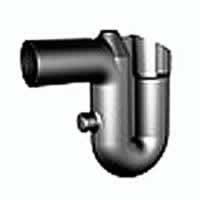 Overflow Siphon stops odours when connected to a soak away or mains sewer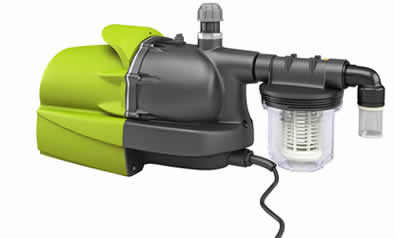 HydroForce™ Series 3 submersible pump
Carat Tank Direct Feed System
Our Rain Backup® in a Box Direct Feed system is an easy and cost effective solution offering rainwater for domestic use, ideal for flushing toilets and washing machines as well as garden irrigation and other outdoor uses including car washing by simply capturing all of the rainwater from your roof area.
System includes:
Graf Carat S Underground Tank, which consists of two halves, meaning multiple tanks can be stacked for ease of shipping. The tank is made from Duralen® a high quality and extremely rigid material manufactured by injection compression moulding offering unbeatable stability meaning the tank is groundwater stable up to the middle and comes with a 15 year guarantee.


Optimax Pro Internal Self Cleaning Filter is a low maintenance efficient cleaning system providing over 95% water yield and can manage roof areas up to 350m². It has a low offset height of only 165mm between inlet and outlet and comes with transparent lid for easy visibility.


HydroForce™ Series 3 Submersible Pump is a British manufactured twin chamber design with alloy bulkhead, and features a self controlling pressure switch, non return valve and dry run protection. The HydroForce™ Series 3 can produce up to 3.5 bar of pressure and deliver over 2500 litres per hour with a power usage of 800 watts at 220-240v AC and comes supplied with an inline filter, stainless steel strainer, and a 10 metre cable.


Rain Backup® in a Box designed and built by RainWater Harvesting Ltd this clever little device is an easy and simple way of introducing a small amount of mains water to your underground tank when rainwater has ran out. Measuring just 370mm wide, 270mm tall and 100mm deep the Rain Backup® in a Box is easily mounted indoors. Operation is achieved via a float witch within the underground tank sending a signal to a 12v electrically activated solenoid valve within the Rain Backup in a Box® this unit also complies with U.K. Building Regulations by means of an appropriate air gap.
Benefits
Full domestic system for toilets, washing machines and garden use.
Automatic Mains water Backup system included for times of drought.
High quality self cleaning filter.
Automatic pressure sensitive HydroForce™ pump included.
Everything included to run a full system.
Tank
2700 Litres
3750 Litres
4800 Litres
6500 Litres
Product Code
370001
370001
370003
370004
Weight
120 kg
150 kg
185 kg
220kg
Length
2080mm
2280mm
2280mm
2390mm
Width
1565mm
1755mm
1985mm
2190mm
Height
1400mm
1590mm
1820mm
2100mm
Total Height
2010mm
2200mm
2430mmm
2710mm
Half Height (before assembly)
700mm
790mm
910mmm
1050mm
RainWaterHarvesting Ltd is the UK's largest stockist of Rainwater Harvesting tanks and as such can offer competitive prices for trade and commercial sales.
RainWaterHarvesting Ltd are also experienced in dealing with multi-dwelling and housing developments requiring multiple installation of rainwater harvesting tanks, and can give advice on meeting required Code levels, planning stipulations and flood attenuation issues.
Call us now on 01733 405111 for more information, or visit our store http://www.rainwaterharvesting.co.uk/