Rainwater Harvesting Training Days in Peterborough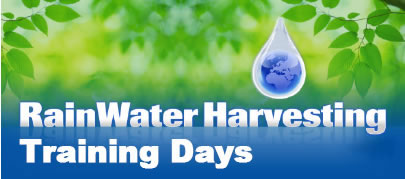 These training days target those who will be installing systems or directing their installation such as architects, contractors, plumbers, builders, housing associations, district councils and property developers.
Attendees will be briefed on the latest systems, legislation surrounding rainwater harvesting, how to install and the potential problems to avoid (bad siting, dirt, insufficient inverts and soak-away etc.) and will be given a certificate for course completion and a 5% voucher off the first order.
We can accept 2 people from one company in a 6 month period; if you have several people to train we would like to discuss with you the terms for our expert to come to your location for a day and save your people the travel hassles.
Please note: The course is not relevant to those needing a general briefing on rainwater harvesting such as students, code assessors, manufacturers etc. Due to the high demand for our courses we reserve the right to refuse an application.
Installer training arrangements are now fully in-place, with two members providing training as follows: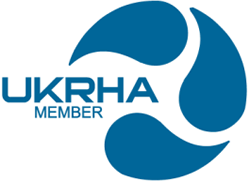 The cost of the session is just £26.25 + VAT, this includes a light lunch and a £25 discount off the annual subscription to the trade body, UK Rainwater Harvesting Association (normally £100 + VAT, Installer level membership)
We market and administer our own workshops, but may call upon the UK-RHA secretariat to provide administrative support or workshop facilitation on repayment of any direct travel costs incurred.
You'll be with us from 10am till 3:30pm at our head office and warehouse in Peterborough (a few hundred yards from the A1(M) junction) and you'll come away feeling really confident about how to go about your job. And it will not just be about the fitting, you will...
Learn how to handle client enquiries and assess the needs of the site. training day
Learn how to use the tank size calculator so that from the roof size, rainfall in the area and the number of people using the building you can establish the ideal tank size according to the British Standard BS8515-2009 and the government's Code for Sustainable Homes.
Learn how to make a full scale quote or how to get one, tailored to your client, from RainWater Harvesting Ltd.
Learn how to access our professional documentation such as tank size calculations for clients, engineering drawings of tanks, technical information, installation instructions, regulatory and environmental data.
Learn why tanks should normally be underground, which ones can be above, and how the filter, pump and mains water backup works… oh yes, and what about direct feed against gravity feed in the building?
Learn about delivery, off loading, assembly, digging, installing, piping, wiring, pre- and post-sale support...
Book now because demand is high already and places have to be limited.